Here is a list of the books I've written or co-authored since 2012.
1. The Molecular Life of Plants (with Russ Jones, Helen Ougham and Sue Waaland; Wiley 2012)
2. Food and the Literary Imagination (with Jayne Archer and Richard Marggraf Turley; Palgrave 2014)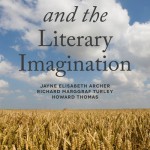 There's a blog associated with this publication.
3. Senescence (2016)
4. The War Between Trees and Grasses (2017)
5. The Tale of the Three Little Pigments (forthcoming)
6. There's also an ebook: 20 Steps to Jazz Keyboard Harmony (Smashwords 2015)