An exploration of the ways in which the food chain and anxieties about its corruption and disruption are represented in poetry, theatre and the novel. The book relates its findings to contemporary concerns about food security.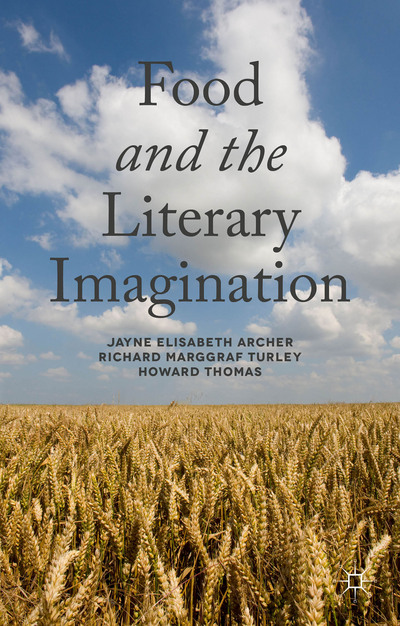 Written by Jayne Archer, Richard Marggraf Turley and Howard Thomas. Published by Palgrave.
Available in hardback, soft cover or as an ebook from the publisher.
Review: "Food and the Literary Imagination also enables a different and sometimes a startling understanding of our concepts of literary as well as of commodity production. … it is a surprisingly engaging read, written with clarity, ease and obvious passion. It is a timely and provocative alternative view of canonical texts and contexts which should prove an invaluable resource for historical and literary ecocritics." (Sue Edney, Green Letters, Vol. 20 (1), 2016)